Titanium Bar/Titanium Round Bar/Titanium Rod/
Titanium round bar is utilized in many challenging applications across aerospace, medical, industrial, and oil and gas industries. Titanium is selected for its unique combination of high strength, light weight, corrosion resistance, biocompatibility, and higher temperature performance.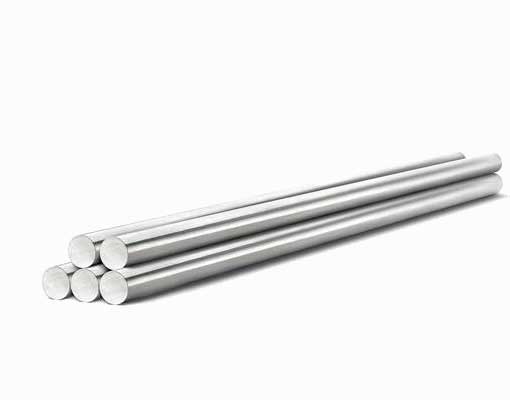 ---
Standard
SPECIAL TOLERANCE AMS 4930, ASTM F136, ASTM B348
Materials
Grade 1 CP 4, Grade 2, Grade 4 CP 1, 6AL-4V GR 5, 6A-4V ELI GR 23 (MEDICAL), 6AL-2SN-4ZR-6MO.
SID Metal provides a complete line of commercially pure and 6Al-4V titanium bars for sale.
Available forms include round, square and rectangular bar. Our 6AL-4V titanium round bar is available from .1875" diameter up to 16" diameter.
TITANIUM ROUND BAR: Click on the links below to view our available sizes.
TITANIUM ROUND BAR (Availability may vary by alloy)
Diameter (Inches)
Appx. Weight Per Foot
Diameter (Inches)
Appx. Weight Per Foot
0.1875
.05
3.25
16.22
0.25
.10
3.5
18.82
0.3125
.15
3.75
21.60
0.375
.22
4.0
 24.58
0.4375
.29
4.25
 27.74
0.5
.38
4.5
31.10
0.5625
.48
4.75
 34.01
0.625
.60
5.0
37.68
0.6875
.71
5.25
 41.54
0.75
.86
5.5
46.46
0.8125
.99
5.75
 49.83
0.875
1.18
6.0
55.30
0.9375
1.32
6.25
 58.88
1.0
1.54
6.5
64.80
1.125
1.94
7.0
75.30
1.25
2.40
7.5
86.40
1.375
2.90
8.0
98.30
1.5
3.46
8.25
104.60
1.625
3.98
8.5
111.00
1.750
4.62
9.0
124.40
 1.875
5.40
9.5
138.60
2.0
6.14
10.0
153.60
2.25
7.78
11.0
185.90
2.375
8.50
12.0
212.20
2.5
9.60
13.0
259.60
2.625
10.58
14.0
301.10
2.75
11.62
15.0
351.40
3.0
13.82
16.0
 385.90